We offer private lessons by appointment, as well as clinics throughout the year. We can also design special lesson programs for you, your friends or your business to fit your needs.
Every person brings with them a combination of unique physical tools, personality and expectations or reasons for receiving instruction. Our goal is to adapt to these and help you exceed our expectations!
Private lessons by appointment for all ability levels
Clinics- given at various times throughout the year
Free member clinics
Jr clinics and camps- weekly clinics through the school year and multi-day camps held during the summer and school breaks
Private development programs for all ages and ability levels
Advanced jr. coaching program- to prepare middle school and older kids for high school teams and competitions. Many are playing now!
Personalized golf school instruction- Special programs designed by you, specifically for you, your business or friends that fit your needs.
Beginners- specially priced series of lessons designed to build a solid foundation
Playing lessons
Equipment services
FlightScope 3D Dopplar Launch monitor
Gift Certificates are available, can be (e) mailed and credit cards are accepted, an experience they will remember!
---
Upcoming Clinics


| | |
| --- | --- |
| Dates & Topics | Equipment Needed |
| 11/24 - No Clinic | Thanksgiving |
| 11/26 - No Clinic | Holiday Weekend |
| 12/1 - Greenside Bunker Shots | Sande Wedge / Lob Wedge |
| 12/3 - Driver | Driver |
| 12/8 - Putter Setup | Putter |
| 12/10 - Short Irons | 8 Iron |
| 12/15 - Grip | 7 Iron |
| 12/17 - Short Chipping | Sand Wedge |
| 12/22 - Bump & Run | 9 Iron |
| 12/24 - No Clinic | Christmas Eve |
| 12/29 - Full Swing Ball Position / Posture | 7 Iron |
| 12/31 - Full Swing Alignment | 7 Iron |
---
Who's Teaching?
We'll allow our Director of Instruction to introduce himself...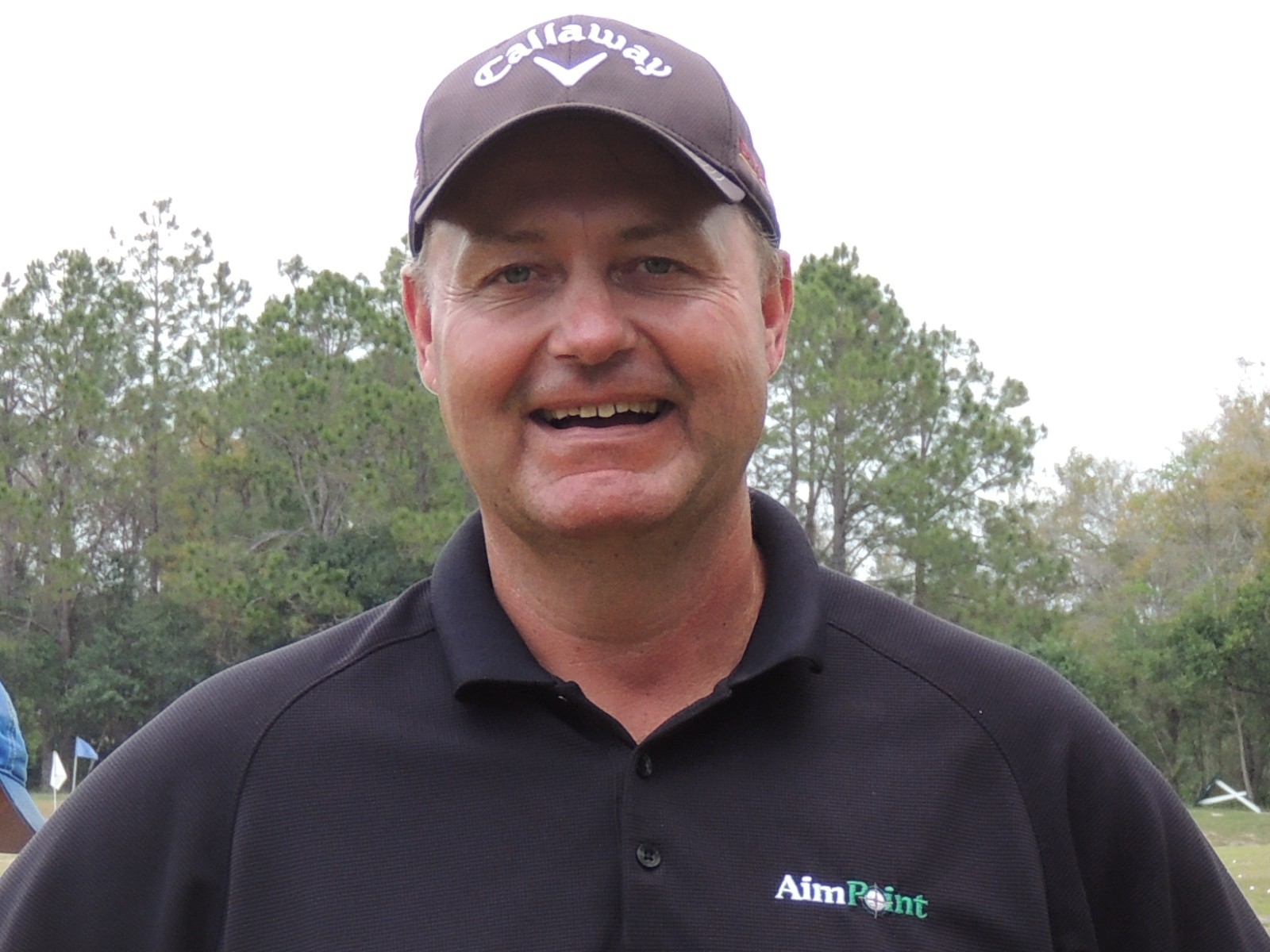 I'm Jeff Peterson, PGA Director of Instruction at DeBary Country Club. I was an accomplished junior player and went on to play collegiate in MN. Golf took me south, where I played vari¬ous mini- tours in the area. I had the pleasure of playing and practicing with PGA tour players. I received instruction from a Bay Hill champion who, along with others, influenced my perception of the golf swing.
Every shot has 3 requirements. Ball striking, distance, direction. A good instructor should be able to explain to the person what they are doing now, what they ought to do, why it is correct, and the result it will pro¬duce, while working very hard to get the person to understand. Every person brings with them a com¬bination of unique physical tools, personality, and expectations. As a Coach, I adapt to these and blend them with a swing model based on ball flight laws and swing principals, with proven preferences. Together we work toward the goals that we believe can be accomplished.
As a son of a HOF High School Coach, I have been around coaching and sports all my life. I have over 30 years of experience and have given over 30,000 lessons. I have had the pleasure of working with all ability levels to developing top ranked juniors who have received scholarships and made it to the Tour. A Class-A 14 PGA member I continue to educate myself by attending numerous seminars by some of the best and well-known instructors of the game. I was a participant at the PGA Teaching and Coaching Summit and am on the PGA Presidents Council.